How does it feel to leave everything behind and run, fearing your life, into the unknown? How does it feel to find yourself again in words, song and dance?
Fear, anxiety, faith and hope come together in STILL WE RISE, devised and performed by Women Asylum Seekers Together (WAST) to dispel myths, foster new levels of understanding of what it means to feel truly alone in a new place, to face a cold-hearted immigration system and how finding kindred spirits lifts lost hearts to new heights.
A touring, multi-disciplinary and multi-media roadshow, STILL WE RISE is directed by Magdalen Bartlett, with the support of renowned playwright, Lydia Besong. The first independent production from WAST, a 'for women, by women' self-help support group, it follows their founding principle of women asylum seekers creating the space and time to communicate with each other in a women-only place of safety and understanding. These stories are theirs. The outcomes are as shocking, inspiring and remarkable as each individual, challenged every day as they sought sanctuary in the United Kingdom and found themselves destitute and at the mercy of merciless asylum rules, unethical solicitors or 'Immigration Removal Centre' guards. STILL WE RISE is a window into a world of unimaginable pain and immeasurable hope, culminating in a show of resilience as their fightback begins, all told first hand by the people who felt it.
STILL WE RISE - Devised and performed by Women Asylum Seekers Together
Wednesday 1st March  2017_ Women for Refuge Women Conference & Report launch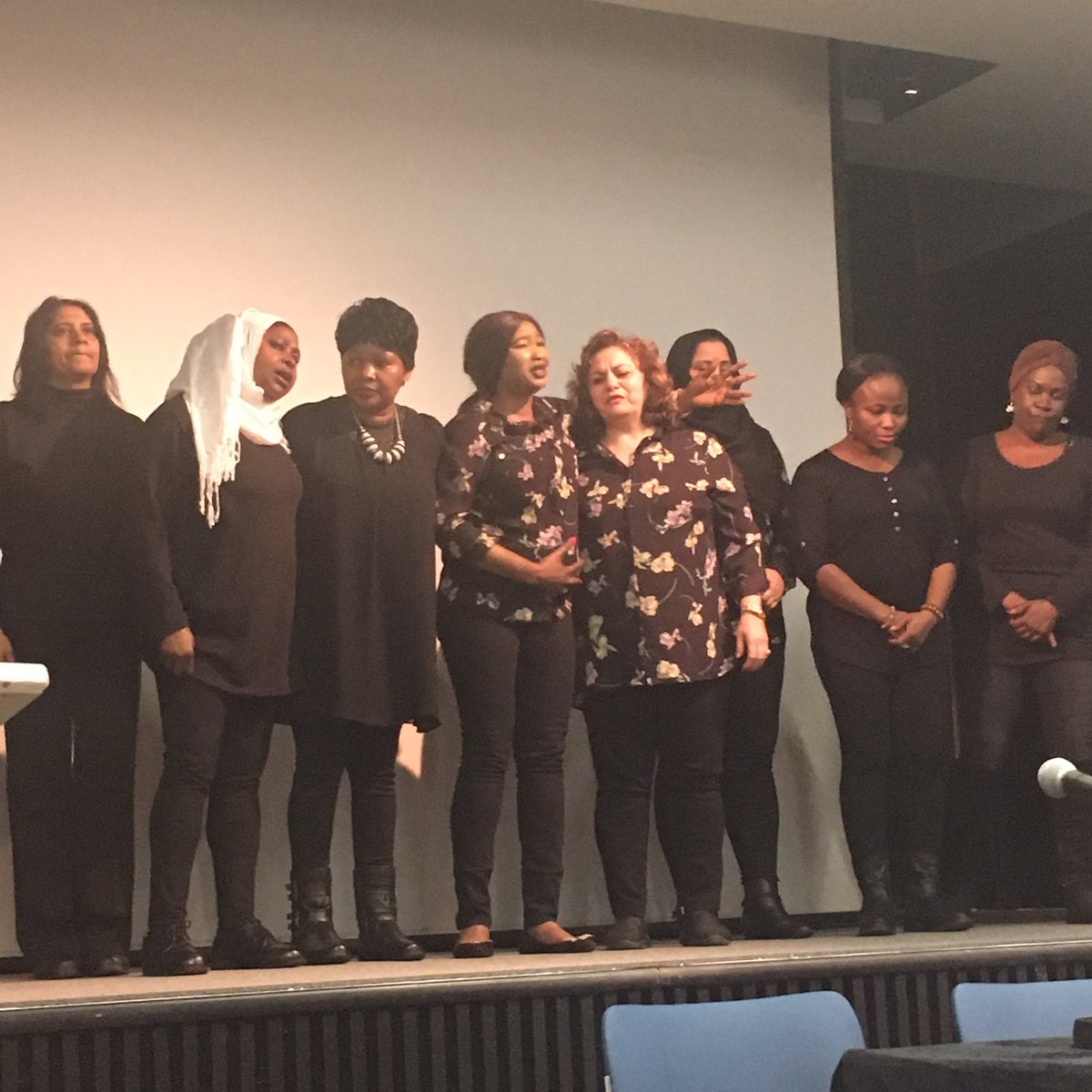 Wed 13 April 2016, 6pm - STUN at Z Arts, 335 Stretford Road, Manchester M15 5ZA Sat – to book tickets, please click here.
Sat 16 April 2016, 2pm – Mosses Centre, Cecil St, Bury, BL9 0SB
Sat 23 April 2016, 1pm – The Holy Biscuit, 1 Clarence St, Newcastle upon Tyne NE2 1YH
Keep up to date: twitter.com/wastcampaigning #stillwerise
Supported by Arts Council England.